Main Content
Your One-Stop Plastic Parts Manufacturer
PH Molds' 37,000-square foot facility is equipped with leading edge equipment for plastics manufacturing.
We use equipment from recognized brands in plastic injection molding, such as Engel and Conair, we are industry leaders in providing plastic injection molding services.
We have two dock level shipping bays and two ground level shipping bays. Inside of our warehouse, we operate two forklifts and a pallet wrapping machine, as well as our plastic injection molding machines and mold manufacturing machines.
Plant Operations
The operations of our plant are conducted throughout the following departments:
Tool Room
Molding
Assembly
Warehousing
Shipping & Receiving
Administration
Plastic Injection Molding Equipment
We operate different vintages of injection molding machines including the latest in technologies like fully electric and CC300 controls.
In our facility, we operate a total of 11 machines with tonnages of 28, 60, 125, 130, 150, 200, 300, 500 and 1,000 tons. Each machine is supported by all required support equipment such as grinders, dryers, and mold temperature control units (water or oil). PH Molds has standardized with Engel injection molding machines and Conair auxiliary equipment.
Robotics & Automation
Using automation provides numerous benefits for our customers and our workers, including consistent quality, reductions in cost, and fewer part-to-part variations.
We operate Sprue pickers and Engel 3 Axis Servo Robots, with an additional B & C Axis for increased flexibility.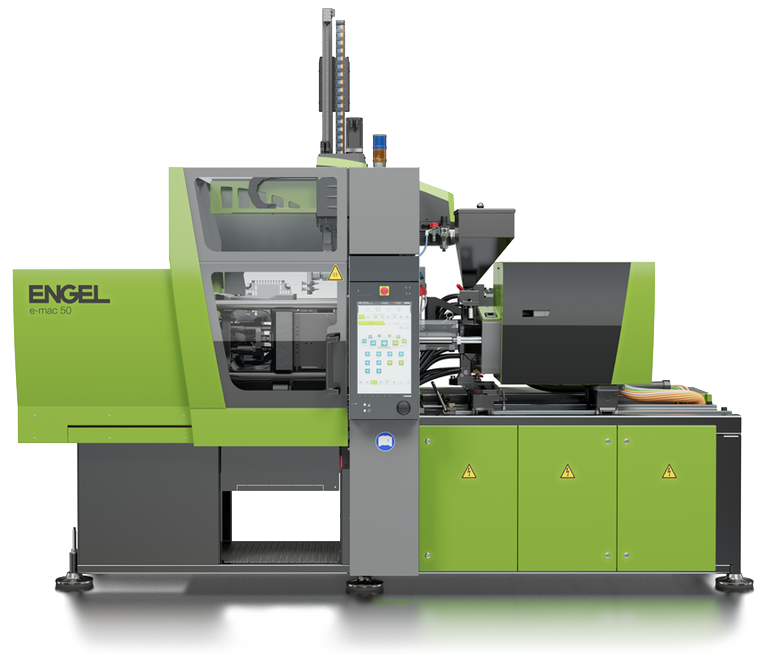 Assembly & Value Added Services
PH Molds has a dedicated assembly area, where products are assembled to the  specifications of our customers.
Machining
We offer post-molding machining to finish the parts when it is not economical to have those features molded in.
Product assembly
We don't just mold parts for you. We can take those parts, source other needed components and fully finish the product for you. When a fully finished product does not fit your requirements we can save you time and money by providing completed sub-assemblies to streamline your assembly process.
Pad Printing
Our pad printing machines allow us to add finishing decorative touches to parts and products when they are ready to be delivered to the customer.
Packaging
We can take your parts or finished product and do the final packaging for you.
Value Added Services
Mold Manufacturing Equipment
In our industrial tool room, we have all the equipment necessary for building, maintaining, and servicing molds used for the manufacturing of plastic parts and products.
We build tools for injection molding with:
CNC EDM sinker (Charmilles)
Production Software
To carry out company operations, we use trusted, industry-leading software:
SolidWorks® 3D CAD

A standard in the industry of design, SolidWorks 3D design provides a powerful set of tools for rapid creation of parts, assemblies, 2D drawings and 3D solid modelling. SolidWorks' specific tools for mold design and complex 3D surfacing allow PH Molds to transform ideas into reality. We now have over 18 years of experience using SolidWorks to aid you in your design needs.

Document Control System

Easy to use, SolidWorks® Workgroup PDM works automatically captures file revision histories.
When working with thousands of documents/models in 24 hour a day operation, ensuring that the right revision of a model or document is used for design, production or QC, PDM works ensures that errors are minimized or eliminated.

Injection Molding Simulation Software

MoldFlow, C-Mold, Simulation Software is a set of tools that allow users to simulate the injection molding process. This allows us to make modifications to molds before we even cut the steel. This ability reduces manufacturing defects and costs. It also allows your products to reach the market faster with Moldflow plastic injection molding simulation software.

ERP System

PH Molds utilizes a fully integrated manufacturing ERP system for complete plant operations including, full financial & inventory controls, order processing, shipping, receiving, scheduling, mold maintenance allowing us to analyze production data for continuous improvements.